We learn to share in kindergarten. We learn that sharing is caring and it's the right thing to do. Later when you become a mom, it's like getting a masters education in sharing. First, you have to share your body with another person during pregnancy. After birth, you share the crack of dawn hours with a baby who WILL NOT SLEEP.
Eventually, they grow and the sharing doesn't stop. It's funny, as much I complain about having to share with my kid, I'm always asking people to share my stuff as a mommy blogger. I recognize the hypocrisy and am glad my readers forgive me. I do share a lot with my kid.
My child could sleep through the construction of a staircase outside of his bedroom, but he is wide awake if he hears a bag of chips open in the dead of night. With a coveted bag of "shiny bag chips" in view, he is very quick to remind me that sharing is caring and I should really share. It's the right thing to do, he insists. It's hard to say no to that face.
Sometimes the line between "sharing" and "petty thievery" gets blurry. He calls it sharing and I'm like…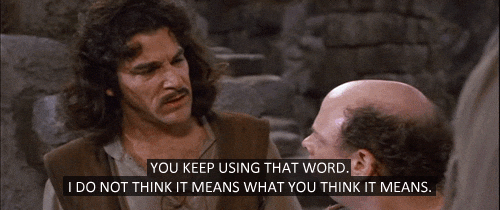 FOR EXAMPLE… As a blogger, I often get stuff mailed to me so I can try it out and share my opinion about it. The nice folks at Aurorae Yoga sent me a really nice towel. It was so soft. I was very excited to try it out after the gym after a luxurious epsom salt bath to soothe my sore muscles. It was the one thing that kept me going through my workout – the prospect of fancy linens that I likely wouldn't have thought to pick up for myself.
Imagine my surprise when I got out of the tub to find my towel gone. Wherever could it be?!?!
"LOOK MOM I'M A POTATO! I TRANSFORMED MYSELF INTO A POTATO!" I looked at him and realized he was wrapped up in my fancy new towel. "OH MOMMY! IT IS SOOOOOO SOFT! THANK YOU FOR SHARING YOUR TOWEL WITH ME! TELL THEM ITS SOOOO SOFT!" I tried to remind him it was my towel, and also tried to figure out how the towel allegedly transformed him into a potato. All this – as I stood wrapped in a substantially less fancy towel, dripping on the rug. Motherhood is SO glamorous.
I asked him about it and he said he was all wrapped up in a ball and round like a potato. The colour reminded him of the skin of a yellow potato (it's technically called 'Sanibel Sunrise'). This kid loves potatoes, so it was quite possibly the weirdest stamp of approval ever. We had mashed potatoes for dinner that night, so maybe that's why? I will never understand 8 year old logic. I thought he would be satisfied with having tried it out once and let me use it.
Not so much.
He carried that thing around like Linus carried his blanket on Charlie Brown. He found the texture so comforting and really liked to envelope himself in it. Aurorae says they like to provide a 5 star experience, and based on how much my kid loved it, we agree.  We give it a 5 stars potato rating, and my son is so glad I let him steal it  shared my new towel with him.
If you want to try out the soft microfibre cocoon of awesome for yourself, you can grab one here. I'm probably going to grab another one myself since my son enjoys the benefits of sharing more than he understands the concept of reciprocation. Oh well, sharing is caring, and I sure do care. But he better not take my "shiny bag chips" too.
Disclaimer: The nice people at Aurorae mailed me a towel hoping I would write about it and probably did not expect all those potato related references. Weird stuff happens in my house.  It's a very nice towel. Thanks Aurorae! Hope y'all were entertained by my strange but endearing family. Mom of potato out! and THANKS FOR SHARING!