Everyone is talking about back to school but in our house we are talking about back to sports. My son fell in love with lacrosse this year and box lacrosse season ended in late June, but field lacrosse is about to start up. We are excited about the season starting and being back to sports. There aren't many movies about lacrosse, but in celebration, here are some of my favourite sports movies on Netflix:
Gridiron Gang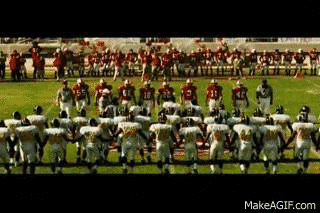 Gridiron Gang is a movie about football and redemption. I worked in the criminal justice field for a long time, so it is an interesting watch for me. I really enjoyed it and I like Dwayne Johnson's acting. I've never been big on football but I love a good story of perseverance and teamwork.
Forrest Gump Forrest Gump is an endearing movie with many twists and turns, and one of the plot lines revolves around Forrest's love of running. I used to run cross country in high school but was never exceptionally talented at it. There are so many memorable lines in this movie and I appreciate how literal he is.
The Mighty Ducks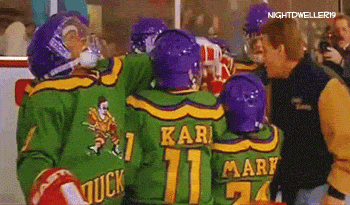 This was one of my favourite movies growing up – an underdog hockey story that had me cheering. It's a sports story with a redemption theme – the coach making amends for past transgressions while making a difference in the lives of young people. I used to watch my cousin play hockey and it reminded me of that feeling of rooting for someone dear to me.
With titles like these, Netflix has me looking forward to back to sports more than ever. Whether you pass the ball, the puck or the finish line, I'm always happy when you pass the remote – for more Netflix.
Disclosure: I am part of Netflix StreamTeam which means they send fun perks in exchange for my sharing my Netflix habits with you all. That being said, all opinions are my own.